We help online publishers build more profitable advertising business by providing them with effective pricing support and insights, adops excellence, own products and deep programmatic market experience.
Our background as a provider of Ad Manager services to digital services across the globe means we're well-versed in every aspect surrounding the former DFP technology and its connectivity to other platforms.
We are honest, transparent, and committed to doing what's best for our customers and our company. We provide outstanding products and services that, together, deliver premium value to our customers.

Black Media monetization platform maximizes your revenue by enabling a true unified auction amongst all of your demand sources: ad networks,demand-side platforms (DSPs), and direct sold deals or cross-promotions.
Modern-day digital publishers have to operate in a more challenging ecosystem than ever before – and this is where you need Google Ad Manager. Publishers have to deal with users moving between devices, platforms and content constantly, requiring an approach to digital monetization that fits these rapid changes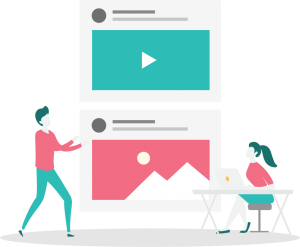 Our Black Media platform enables publishers to manage multiple bidders and capture the highest value from every impression. Every potential buyer gains access to your non-guaranteed ad space, and competes in real time for each impression.
Register On Black Media ADX
Easy Integrating Your Ads Simply And Quickly
Our reader revenue platform delivers powerful monetization optimization, seamlessly and silently.